Address
Institute for Road and Transport Science
Pfaffenwaldring 7
70569 Stuttgart
Germany
Public Transport
You reach the campus directly by railway. Plan your arrival by the Railroad Network of Stuttgart. During the day line S2 and line S3 are traveling every 15 minutes between the stations Flughafen - Universität and the lines S1, S2 and S3 are traveling every 10 minutes between the stations Hauptbahnhof - Universität.
Road Trip
Drive on the german freeway A8 or A81 to the interchange Autobahnkreuz Stuttgart, then change to A831/B14 in direction of Stuttgart-Vaihingen and Stuttgart-Zentrum. Leave the federal road B14 on exit Universität and follow the signage. The first possibility to turn right will be the Pfaffenwaldring.
Contacts
Wolfram Ressel
Prof. Dr.-Ing.
Head of Institute and
Head of Chair for Road Design and Construction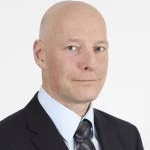 Markus Friedrich
Prof. Dr.-Ing.
Head of Chair for Transport Planning and Traffic Engineering